Browse our press releases, be inspired by Podder stories, and hear the latest from our teams around the world.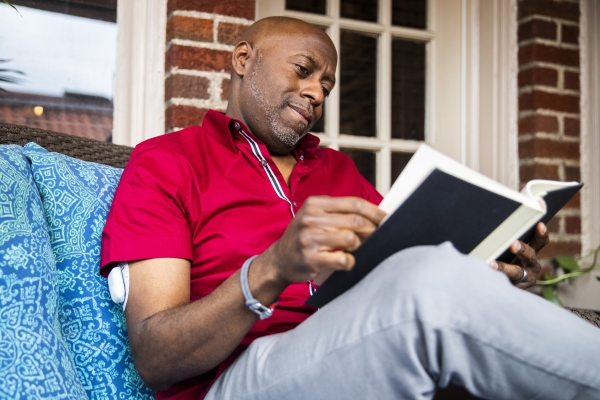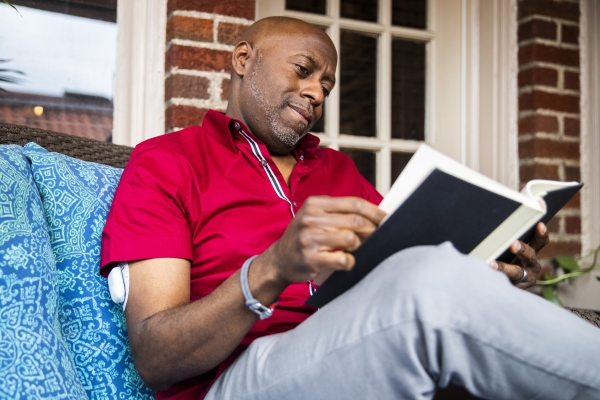 Big news from down under! Australia's Minister for Health and Aged Care, the Hon. Mark Butler, has declared public subsidy for Omnipod DASH® Pods for Australians living with type 1 diabetes, making management and treatment of type 1 diabetes more accessible for those living with the disease.
"We celebrate the health minister's announcement, as Insulet's cross-functional team has worked tirelessly for over two years to reach this milestone," said Joanna Sader, Insulet's Country Manager for Australia. "Now, more Australians living with type 1 diabetes are able to simplify their diabetes management with our innovative Omnipod DASH technology."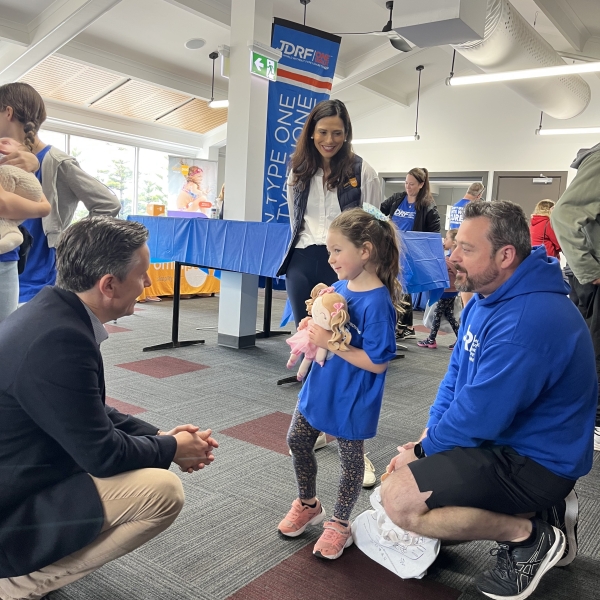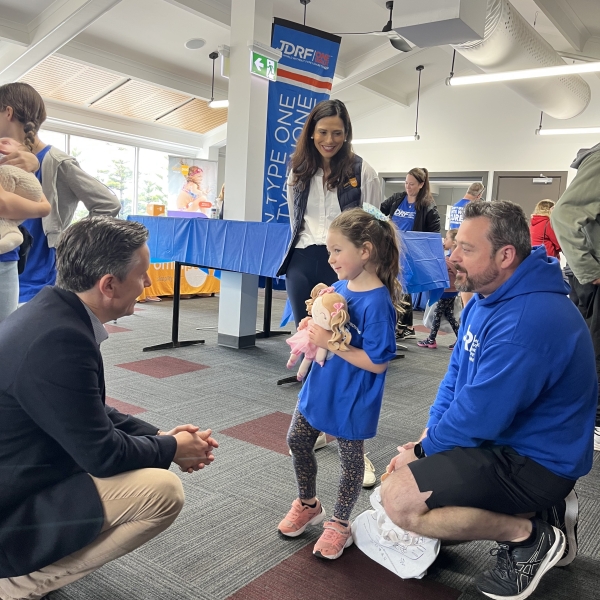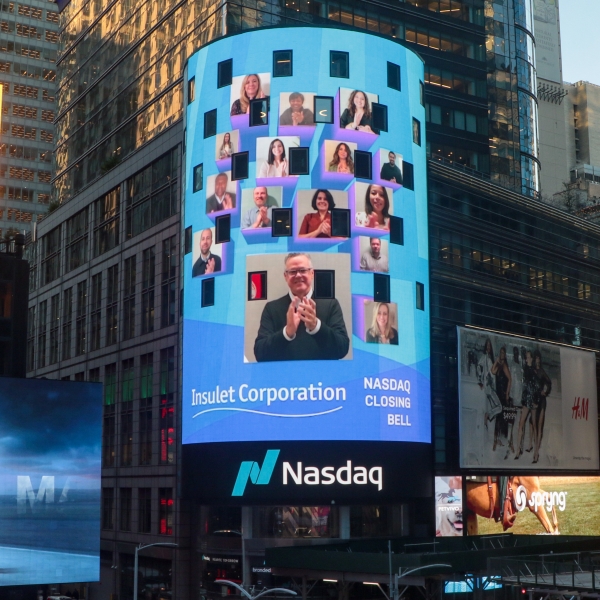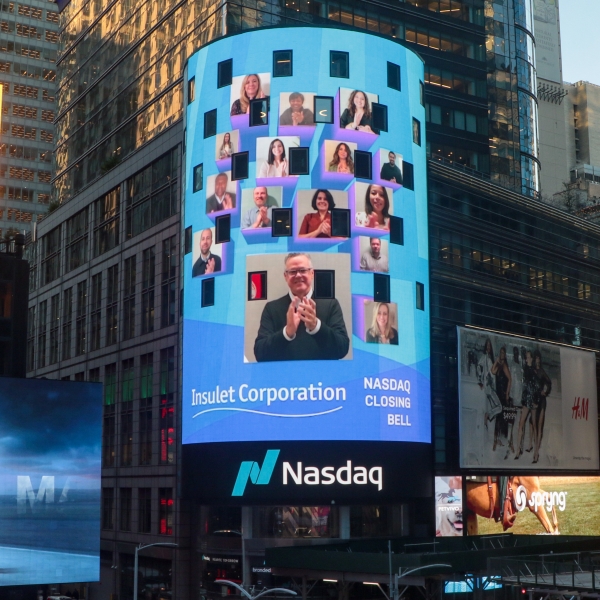 Insulet recognized World Diabetes Day by ringing the closing bell at the Nasdaq Stock Market on Monday, November 14. Every November, Insulet is invited to participate in this exciting event, and this year was Insulet's eighth consecutive appearance raising awareness for diabetes.
The event was live streamed on the seven-story MarketSite Nasdaq Tower in Times Square and on participating television networks such as CNBC, Fox Business News, Bloomberg TV and BNN. Our President and CEO Jim Hollingshead had the honor of ringing the bell along with Insulet team members from around the world.
On September 20, Insulet announced CE marking under the European Medical Device Regulation for its Omnipod 5 Automated Insulin Delivery System (Omnipod 5) for individuals aged two years and older with type 1 diabetes.
"There is tremendous enthusiasm for Omnipod 5 from the global diabetes community, and we are thrilled to have achieved this latest milestone," said Jim Hollingshead, President and CEO of Insulet. "With Omnipod 5, customers can enjoy the lifestyle benefits of a tubeless, wearable innovation and achieve positive clinical outcomes while managing their diabetes."
Insulet expects Omnipod 5 to be available in select countries starting mid-2023.
For Media Inquiries, please reach out to:
Angela Geryak Wiczek
Senior Director, Corporate Communications
pr@insulet.com
For Investor Relations, please reach out to: